Fancoil
EN 779:2012
Operating temperature:
max 80 - 100°C
The final pressure loss:
60 Pa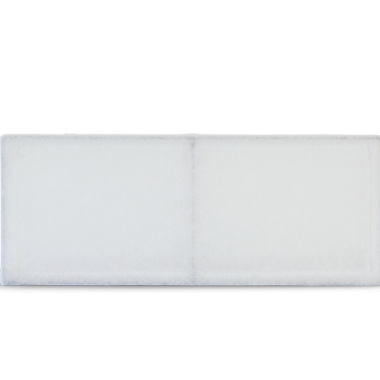 Parameters
The wire frame is hemmed with filter medium of required filtration class. For subsequent replacement of the filter media, the filter sleeves with desired width and length are supplied. Filter hose have the maximum length of 10 m.
Clogged filter is replaced with a new, complete filter including the metal frame. More frequently used method is to remove the dirty filter media and to put the replacement filter sleeve to the existing wire frame and to fixate the ends after folding.
Use
They are used in the window and ceiling units for air filtration with the value of separation in the classes of filtration G2, G3, G4.
Filtration classes