Filters for paint rooms
In the paint rooms and spray cabinets various different types of pocket filters, surface filters, panel filters, compact filters and Z-line filters are used and we deliver these to the customer´s specification. In the paint rooms, among other things, there are different types of filter materials used, e.g. for floor filters, ceiling filters and pre-filters from synthetic and glass fibres.
Sample of filters for paint shops
FLOOR FILTERS
Floor filters PSG are intended to separate the particles of colours in spray cabinets and paint rooms. They are made of fiberglass (irregularly arranged) in the classes of filtration G2-G4.
CEILING FILTERS
Ceiling filters are intended for ceiling suction areas in spray cabinets and paint rooms. They are made from polyester fibres that are impregnated with an impregnation product to bind the dust. On the output side are fitted with reinforcing mesh.
PRE-FILTERS
Polyester filter materials made from non-woven fibres. They are used as a pre-filter of first instance to the suction of the walls.
Paper floor pre-filter type Andreae
Collecting filter of folded construction is designed for spray cabins and made from recycled paper and fire-resistant polyester. Floor filters of type Andreae are intended for detection of colour drops in spray cabinets and paint rooms. Andreae filters have the folded shape, thanks to which they have a great filter capacity, which ensures a long service life and allows considerable savings in maintenance costs. The temperature resistance is up to 100°C.
Andreae STD
Parameters:
Accordion composition of the filter
Asymmetrically perforated recycled paper
Large filter surface, long service life
Use:
In paint shop filtration systems and spray booths separately or as a pre-filter.
Filter detail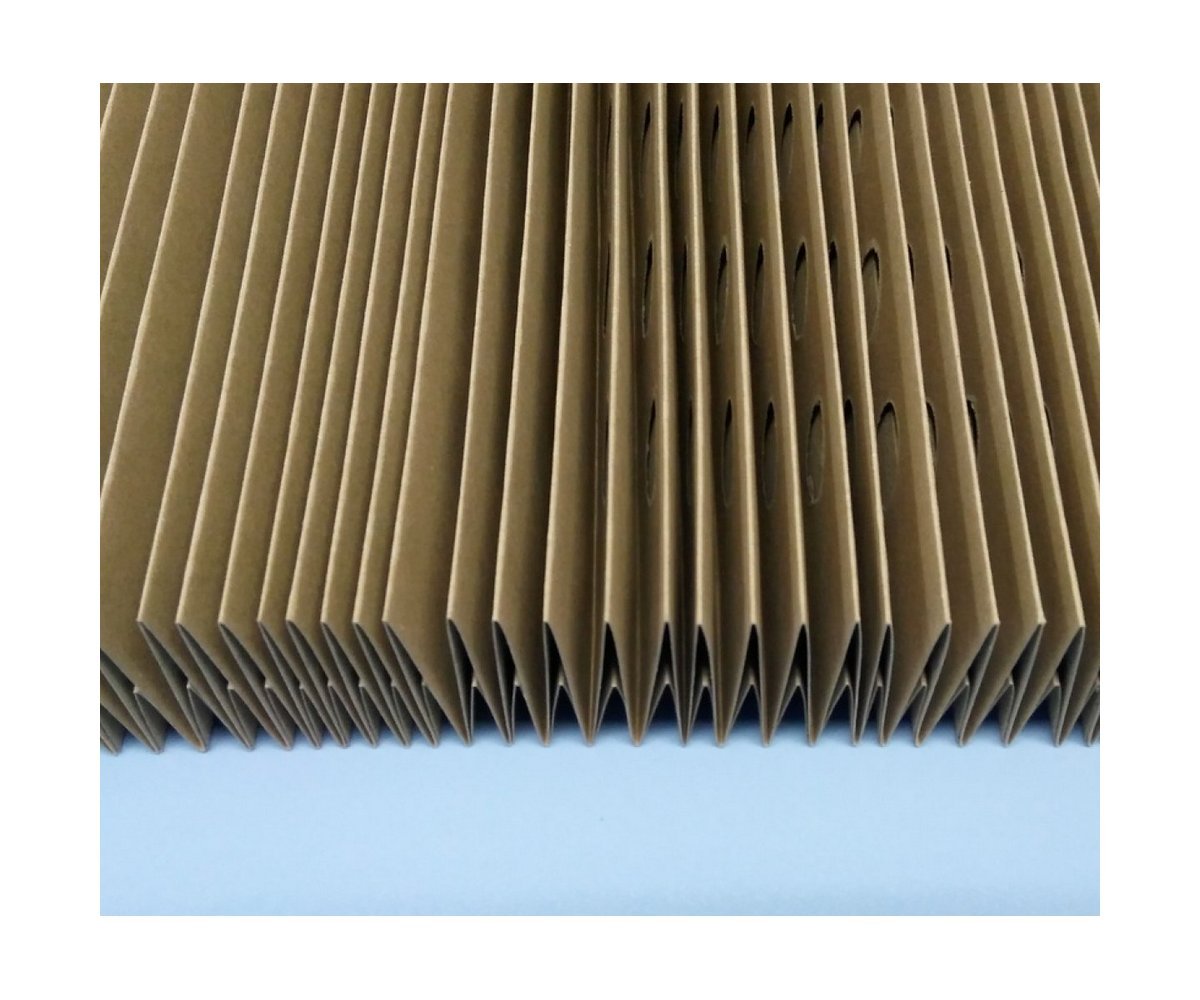 SAC-740
Parameters:
Accordion composition of the filter
Compound of a special filter medium encapsulated on the sides with polyurethane material
Use:
The filter is used in the filtration systems of paint shops and spray booths.
Filter detail