Carbon filters
Filters with active carbon are deployed into the air-conditioning equipment to a place, where the project recommendation is to eliminate the influence of saturated acidic or basic gases. This refers to the separation of defect-prone gases in operating buildings or directly in the production process, where the release of gaseous pollutants occurs.
When operating the filter systems with activated carbon the general rules need to be applied, which means that the relative air humidity should not exceed 70% and it is appropriate to put the air filters of F7 class in front of the filter with activated carbon.
FILTER CUT-TO-SIZE ELEMENTS WITH ACTIVATED CARBON
The sorption non-woven textile, which contains PAC, is intended to eliminate the undesirable pollutants nitrogen oxide, solvents, iodine and organophosphates. We supply two types of materials - the power of 5-7 mm and 10-13 mm.
Z-LINE FILTERS WITH ACTIVATED CARBON
The filter media is curled in a plastic od metal frame We supply any dimensions with a height of frames of 48 and 96 mm (with plastic frames). For metal frames, the height is completely optional.
POCKET FILTERS WITH ACTIVATED CARBON
The media, shaped into the form of pockets and created by made-up processing, is placed into the plastic frame of width of 25 mm. The dimensions of pocket filters are optional according to customer's needs.
COMPACT FILTERS WITH ACTIVATED CARBON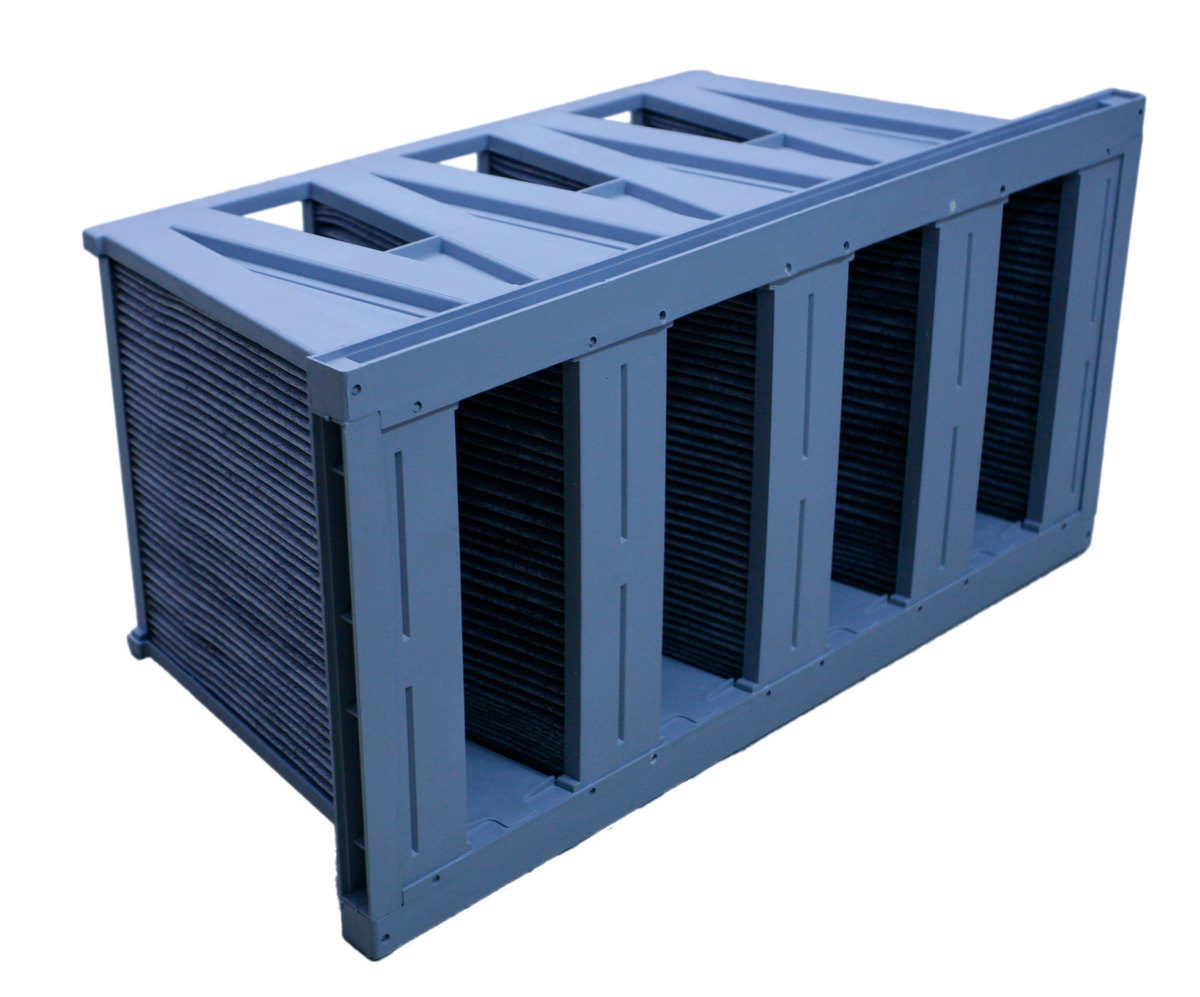 Filter media with applied micro-granulated activated carbon is arranged into the pleats with thermoplastic separation. These pleats are inserted in a plastic frame with 4 pockets and the minipleat is sealed with polyurethane sealant.
Filtration Class F7, Recommended Final Pressure Loss 450 Pa, max. Thermal Rezistance 50°C, max. Relative Humidity 50%.
| Dimension (mm) |  Air Load (m3/h)  | Initial pressure loss (Pa) | Filtr area (m2) | Weight (kg) |
| --- | --- | --- | --- | --- |
| 287x592x292 | 1500 | 70 | 5 | 3,5 |
| 490x592x292 | 2800 | 70 | 7 | 4,5 |
| 592x592x292 | 3000 | 70 | 9 | 6 |
FILTER CARTRIDGES WITH ACTIVATED CARBON
For more information, see the category Filter cartridges.